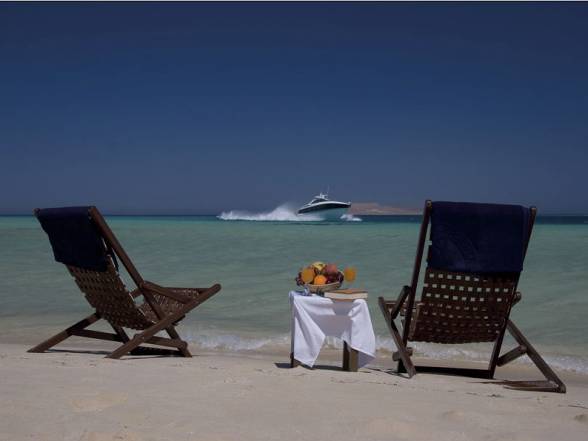 El Gouna is unique as a Red Sea leisure destination due to its harmony and completeness as a town. Careful planning, superb architecture, and competent management have ensured that the resortís many attractions are contained in a beautiful, immaculate and aesthetically unified setting.

The resortís award-winning architecture brings together a blend of traditional and modern elements and is the work of an impressive list of prestigious architects including Italian Alfredo Freda and American Michael Graves. Here, a creative and diverse community of entrepreneurs, artists, environmentalists, and sports enthusiasts make their home and give the town an eclectic and sophisticated international flavor.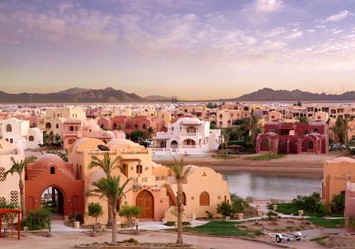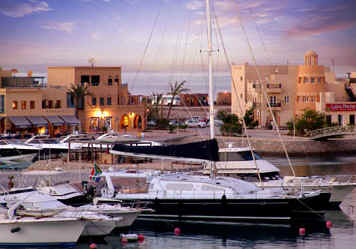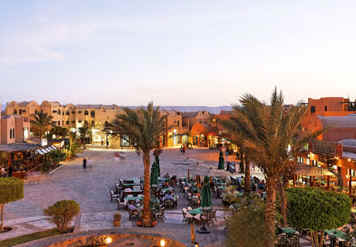 As a self-contained town on the beautiful Red Sea coast, El Gouna offers an unrivaled lifestyle. Built on 10 km of beach, the town of 10,000 residents spreads across islands and lagoons. Boasting a superb infrastructure and excellent services, the destination is a short flight from Europe. At El Gouna sandy beaches and the ideal temperatures welcome visitors all year round.
Map of El Gouna and location of Villa Melody in West Golf area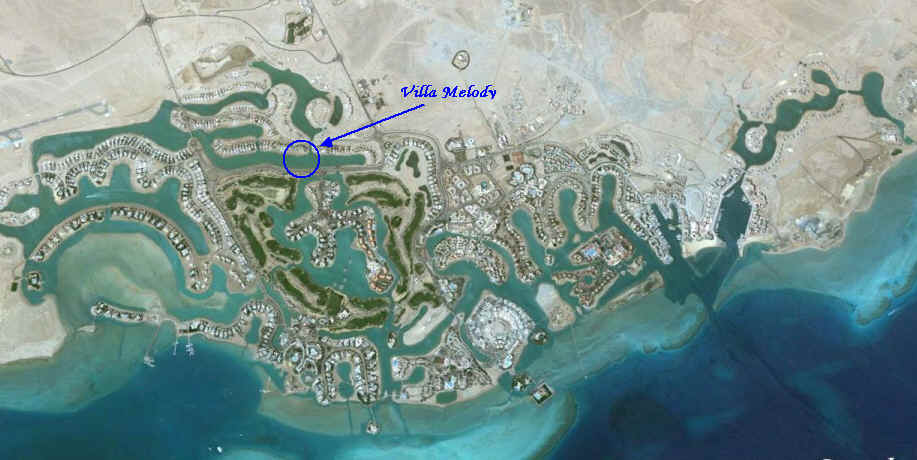 Did you know that, El Gouna . . .
is as big as central London.
has year-round sunshine.
offers the widest range of leisure possibilities in the entire Red Sea area.
offers around 100 restaurants, eateries, bars, nightclubs, etc.
lies against the dramatic backdrop of Egypt's Eastern Desert Mountains.
is a favorite training spot for world kite surfing champion Kristin Boese.
is frequently chosen by international and national film corporations as a commercial and film-shoot location because of its unique beauty.
is a regular host to beauty pageant hopefuls and title winners, including Miss Germany, Miss Belgium, Mr. Switzerland, and Miss Egypt.
has an European-standard hospital with hyperbaric chamber and dialysis treatment
Please visit the following links for more information about El Gouna, Red Sea and Egypt: